Jansankalp Foundation's New Training Classes Empower Students for National Level Exams
Jansankalp Foundation, a renowned non-profit organization, has recently initiated training classes for the students of Yerraguntla Palli ZPH School in Andhra Pradesh, India. The primary objective of these classes is to equip students with the necessary skills required to secure scholarships in various national level exams. What sets this initiative apart is that the training is being offered completely free of cost to the students.
Anand Yadav Dasari, the Co-Founder of Jansankalp Foundation, currently residing in America, expressed his support for this initiative. He announced that the same training program will be launched in 100 other ZPH Schools in the Anantapur district. As part of their commitment to empowering students, the foundation will also sponsor tablets to facilitate skill development and digital knowledge among the students.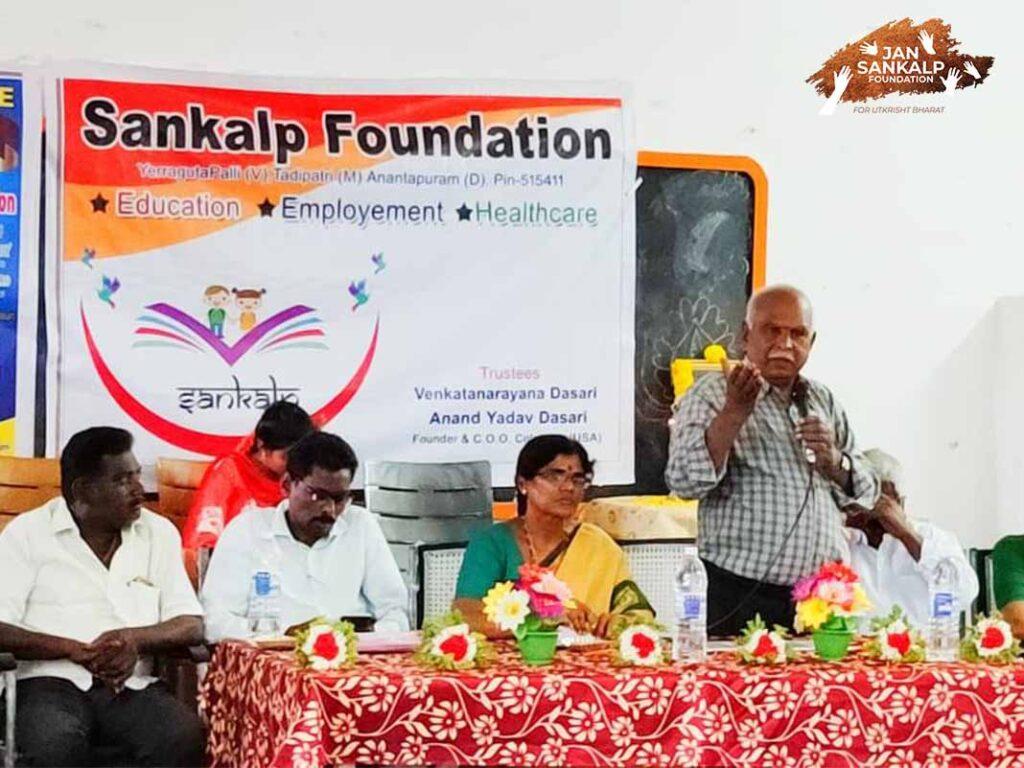 To ensure effective training, Precision Academy has developed special online courses specifically designed to prepare students for the upcoming exams. Sri Ravi Sekhar Reddy, the Director of Precision Academy, shared details about the course content and its focus on exam preparation.
Guidance and motivation play a vital role in students' success, and Mr. K. Satyanarayana Rao, a retired principal from APR School Kodigenahalli, has been actively involved in mentoring and supporting the students in their journey towards entrance exam success.
The program is being presided over by Mrs. Vijayalakshmi, the Head Mistress of Yerraguntla Palli ZPH School, who has been encouraging and inspiring students to set ambitious goals and work diligently to achieve them.
Mr. Nagaraju, the Mandal Educational Officer (MEO), expressed his appreciation for the remarkable efforts of Jansankalp Foundation in providing digitalization and skill development training to rural students. He acknowledged the significant impact this initiative will have on bridging the digital divide and empowering students from underprivileged backgrounds.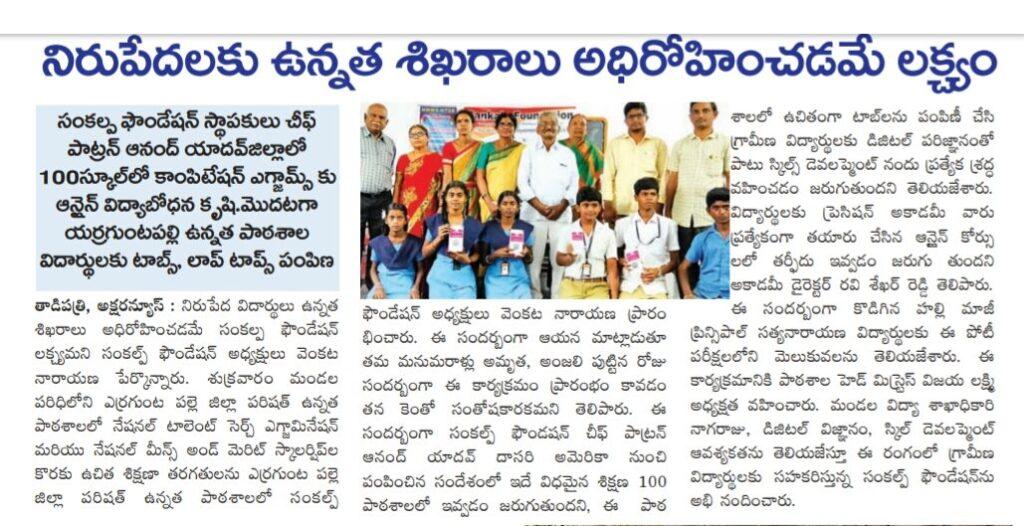 The training classes organized by Jansankalp Foundation reflect their dedication to ensuring equal opportunities for all students and preparing them for national level exams. This noble initiative aims to empower students, improve their chances of securing scholarships, and create a brighter future for the rural youth of Andhra Pradesh.