Grama Sachivalayam exams are crucial for individuals seeking employment in rural governance. Recognizing the importance of these exams and the need for quality coaching, Jansankalp Foundation is proud to offer free online coaching to 1000 aspirants in Anantapur. Our goal is to empower and support aspiring candidates in their journey towards securing a promising career in rural governance.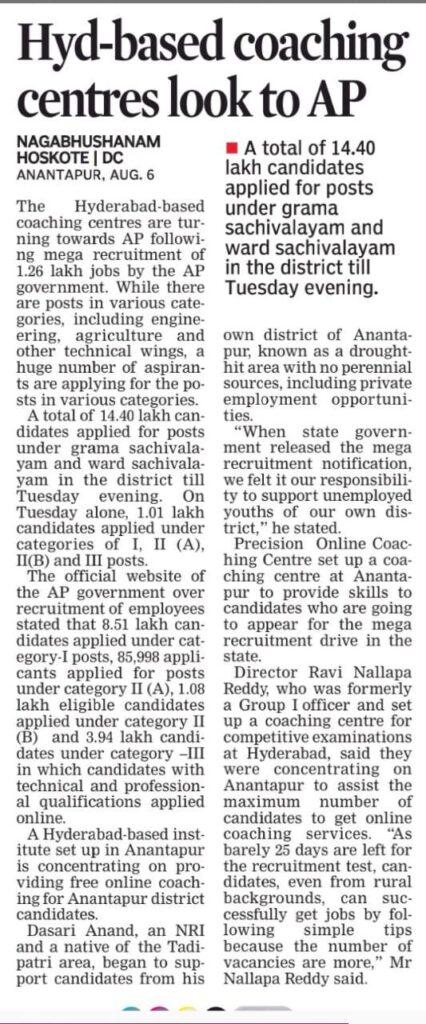 Accessible Online Coaching:
Jansankalp Foundation understands the barriers that many aspirants face in accessing quality coaching. By providing free online coaching, we break down geographical constraints and make education accessible to all. Through interactive online classes, study materials, and mock tests, we equip aspirants with the knowledge and skills necessary to excel in the Grama Sachivalayam exams.
Grama Sachivalayam Free Online Coaching by Jansankalp Foundation is a testament to our commitment to empower aspiring candidates in Anantapur. Through accessible online coaching, expert faculty, personalized learning, and an interactive environment, we aim to equip 1000 aspirants with the knowledge, skills, and confidence to excel in the Grama Sachivalayam exams. Together, let's unlock opportunities, bridge the educational gap, and create a brighter future for individuals aspiring to serve in rural governance.